Twerking is a cultural dance. Why is it often seen as demeaning? Cultures within the African diaspora have similar dances that involve pelvic gyrations. Although twerking and whining are not the same, twerking most likely was influenced by our African ancestry. Why is whining seen as a legit cultural dance while twerking is not?As influential as African American culture is, it is often invalidated as being a "legitimate" culture. Even by some African Americans. This is one reason why people, African Americans included, sometimes look down on twerking.
Another reason why it isn't seen as a legit dance is the hyper-sexualization of Black bodies. Our bodies are seen as inherently sexual, especially curvier bodies. This is why twerking is seen as inappropriate. It doesn't matter if we're fully clothed or if the girls doing it are underage. It also explains why twerking seems to "warrant" consent for our bodies to be touched and dry humped by strangers. It is seen as an invitation for sex and symbolizing "promiscuity." A few months ago, a Black woman was drugged and sexually assaulted in a nightclub. Although, the incident was recorded, people justified the assault by mentioning that she was involved in a twerking contest earlier that night.
Misogynoir plays its part in why Black women are degraded for twerking. Black women are degraded for just about anything until others do it. On Black women, twerking is called trashy. While white women are praised for their twerking "skills." Twerking wasn't even mentioned in the white mainstream media until Miley Cyrus used it to shed her bad girl image. Because she and the rest of White American clearly viewed twerking as raunchy. Now white women are posting twerking tutorials on YouTube.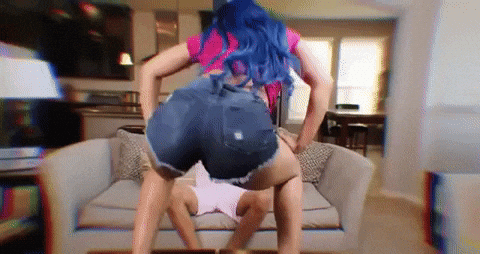 I'll say it again, twerking is a cultural dance. It is not demeaning. It is not trashy. If you think that it is, maybe you should ask yourself why. Is it your views on Black American culture? Is it your views towards Black women or simply just old-fashioned misogyny? If you're a Black girl who loves to twerk, keep doing it. You're beautiful, you're not demeaning yourself. You are enjoying yourself. Don't let others project their ignorant views onto you.